Admiral Media
Content creation, CRM integration and direct sales outreach
Admiral media is a performance marketing agency based in Spain and servicing clients all over the world. Founded by industry veteran Andre Kempe with his proven track record in mobile marketing growth for large companies.
MEETING BOOKING IMPROVEMENT
INCREASED ORGANIC TRAFFIC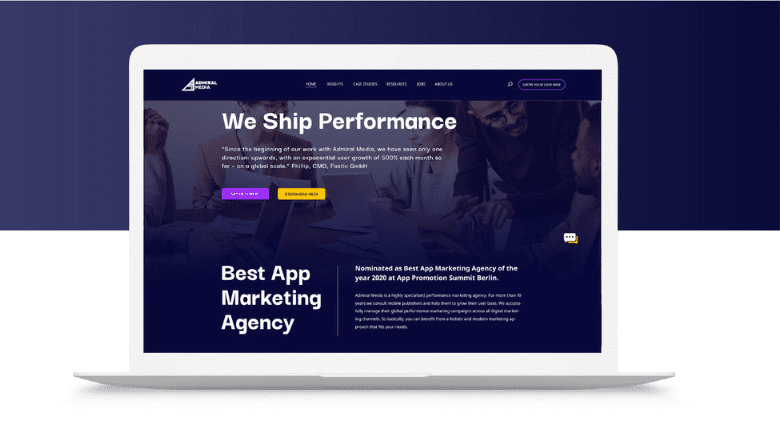 Overview – Admiral Media
Results:
Implementation of HubSpot CRM
Production of email newsletters and content
Large content production of industry eBook
Meetings booked
Targeted lead generation
Successful winning of large FinTech client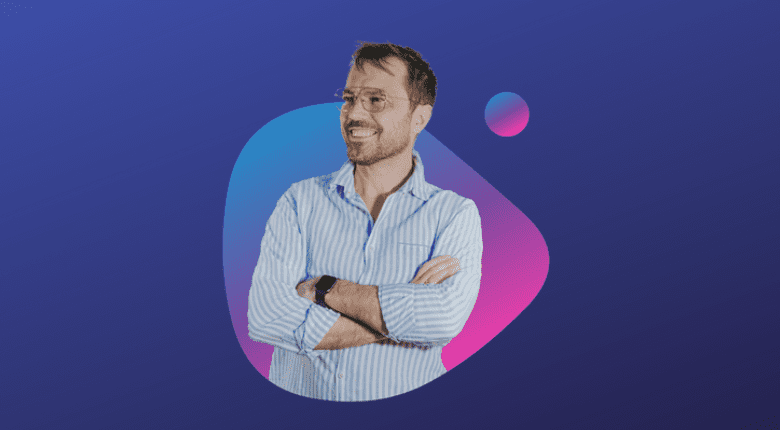 Creative Consulting
At the start of the project we worked very closely with the creative production team at Admiral to boost output of creative for their client and also content creation including things like newsletters and LinkedIn content.
Creative is an important part of producing great assets for demand marketing, and after this first phase of the project we moved on to B2B lead generation, to get Admiral in conversations with new potential clients.
B2B Lead Generation
The company wanted to make themselves more known in the industry, by reaching out to new brands in specific industry sectors that had never heard of Admiral Media before, but were looking to run bigger and better performance marketing campaigns.
We undertook data analysis, and detailed lead generation of thousands of contacts. This covered the following:
Establishing personas to target
Searching based on company industry specifications
Specific job titles established
Locations of companies in Europe
Revenue of company
Specific keywords
We then use software tools that use AI to pull relevant and up to date information. These contacts were then placed in a drip campaign.
Email Outreach
Running cold email outreach campaigns at scale can be very time consuming and difficult to to gain results. At SalesSource we have the tools and the experience to make these campaigns work.
We use the combination of good quality data, well written and personalised emails, combines with the best kind of software to runs drip campaigns over time. The email open rates achieved for Admiral media were simply excellent at 42% across all campaigns, some returning even higher results in small batches.
The emails contained interesting information on papers, case studies and later on an eBook that we helped produce. Meetings were booked from the email campaign and contacts also actively signed up for the Admiral media B2B newsletter.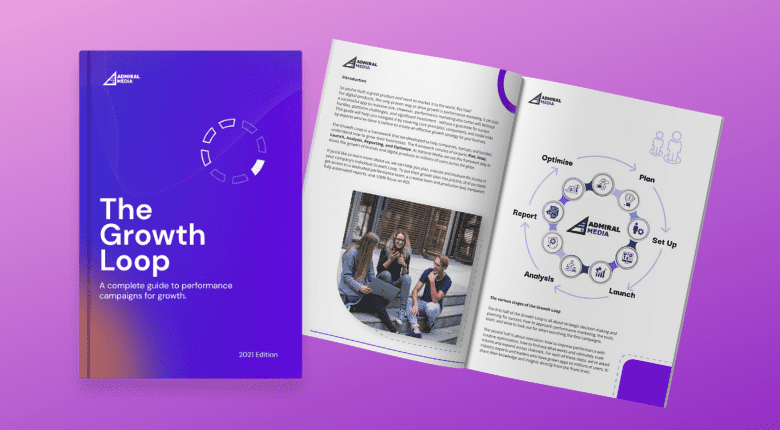 eBook Publication
This was a large portion of the project to help produce a 26 page eBook designed for industry leaders and decision-makers wishing to gain more knowledge regarding performance app marketing.
SalesSource supported were in responsible for the following:
Contributing to structure and writing
Contacting 5 industry leaders for their contributions
Designing the Ebook and landing page
Setting up email collection and automation
Promotion across social media
Here is a summary of what the eBook covers:
"The Growth Loop is a framework that we developed to help companies, startups, and founders understand how to grow their businesses. The framework consists of six parts: Plan, Setup, Launch, Analysis, Reporting, and Optimise. At Admiral Media, we use this framework daily to boost the growth of brands and digital products to millions of users across the globe."
The eBook was downloaded hundreds of times, and lead to several conversations with clients. It also gave the agency something valuable to speak about, something more than just a sales deck. Creating valuable content is so important, it builds trust with prospective clients.
HubSpot on-boarding
For quite some time Admiral were using Pipedrive as their sales CRM, however it was proving to be limited regarding the marketing functions that were needed. We supported their team into moving all data over to HubSpot with a well structured migration and immediately started using the marketing functionalities including email marketing and landing pages.
Email Newsletters
In order to stay top of mind with contacts in their database we encouraged Admiral to undertake regular email newsletters based on industry trends that people would find interesting and engage with.
New Website Consulting
Admiral were in need of a new website with more information and clearer call to action(s) to improve their inbound marketing and conversion. We connected them to a trusted design and development agency and supported in that process to have a new site created.
Summary
In a highly competitive space, it was never going to be easy to acquire customers quickly, however over time Admiral Media acquired a large FinTech which brought revenue to the company. They also had a better website, improved content and are running far more quality marketing campaigns to generate trust and new business leads.